Autonomous Vehicles Legislation
Dovetailing nicely with yesterday's snippet about a Tesla that allowed a drunk driver to be stopped without incident, we finally see movement in Congress on loosening regulations to allow autonomous vehicles more freedom.
It would require submission of crash data from higher level, but not completely autonomous, vehicles, like Tesla's Autopilot and GM's Super Cruise. It would also require manufacturers better educate consumers on the limitations of the systems sold.
Like, don't get drunk, get in your Tesla, and think you've got a free ride home.
Learning Sign Language via Children's Book App
So far, this week seems filled with doom and gloom, but here's a bright spot. Maligned Chinese tech giant Huawei has developed an app for deaf children (and parents) to learn sign language.
Recognizing that not all parents or teachers know sign language, StorySign from Huawei, will display a friendly cartoon character performing the sign language next to the text from children's books.
It's a native Android app, and doesn't require one of their phones to use.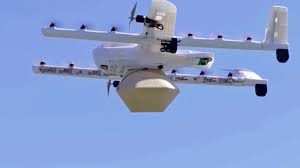 Drone Delivery Service Pilot in Finland
Spring of 2019 will see a new program rolled out in Finland by Wing, a wholly owned subsidiary of Alphabet (that's Google's parent company). The program began life testing burrito deliveries in Australia, a country who has established, and light, drone laws.
Now, to test the commercial viability in a more dense population center, Google's fleet of drones will be delivering packages up to 3 lbs up to 6 miles.
Wing hopes to fill a same day shipping niche, with lower cost and environmental impact.
This is news for aRTy. Who's aRTy? aRTy is a person who spends a lot of time on social media, doesn't really understand all the tech talk, but wants to. Raymond Tec curates the news and ratchets down the nerd factor so aRTy can be informed without feeling confused.

Are you an aRTy? Subscribe to our weekly email newsletter.