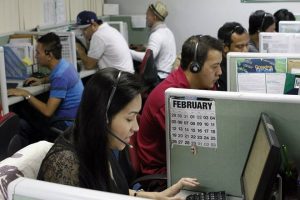 26 Scam Call Centers Shutdown
Flexing its international muscles, Microsoft has affected a change for the better in India, by assisting New Delhi police with information leading to the arrest of 63 people and the shuttering of 26 call centers that used scare tactics to get people to pay for unnecessary technical support.
I suspect we'll be hearing a bit less of, "Yes, I'm calling from the support department of Windows," for this holiday season.
If you do get one of these calls, keep them on the line to get as much info as possible, then use Microsoft's Report a Technical Support Scam portal.
Dell, Dunkin, and Australia's Defence Department
All of them have reported data breaches… this week.
Australia got hacked, mostly by China, through lax contractor security. They've spent the last 18 months hardening their defenses.
Dunkin' Donuts should be lauded for proactive security, as they detected the breach as it was happening. The, as yet unnamed, third-party security vendor shut down access to the affected DD Perks accounts.
Dell's attack was as limited in scope as the Dunkin' breach. Names, email addresses, and obfuscated passwords. But, if you have an account, make sure you change your password.
Have we mentioned, that you shouldn't reuse passwords and you should probably get a password manager to keep track of them all? We use and recommend LastPass.
A Sad Day for Marvel Fans
Netflix has dropped the ax on another Marvel Comics series today. Daredevil is going the way of Iron Fist and Luke Cage. Netflix provided no reason why they've chopped these beautiful, dark tales.
The Future of Battle…
…is upon us. The US government has granted Microsoft a $480 million contract to provide its HoloLens technology for military training.
Here's what this means, during training the recruits will wear these headsets, which will fit into the existing military helmets, and allow them to see simulated fire coming from real weapons. I'm going to speculate that the units will also simulate the targets as well, because, why not?
This is news for aRTy. Who's aRTy? aRTy is a person who likes technology, spends a lot of time on social media, but doesn't really understand all the tech terminology. Raymond Tec curates the news and ratchets down the nerd factor so aRTy can be informed without feeling confused.

Are you an aRTy? Subscribe to our weekly email newsletter.